Nollywood Star, Toyin Abraham has revealed how the circumstances surrounding her first marriage made things go from bad to worse.
Toyin Aimakhu, as she was formerly called, met a fellow Yoruba film actor, Adeniyi Johnson on set in 2012, and thier love affair turned into something serious.
They had their wedding in July 2013, and everything looked perfect, until 2015 when things fell apart with the couple, and since then, the divorce took a toil on the mental health of the veteran actress.
In a recent interview with BBC News Yoruba, she revealed that taking to hard drugs was the only option presented to her back then, by a close friend, who said those drugs would help her escape her problems, and alleviate the pain caused by her sorrow.
But along the line, she realised that it was just the beginning of compounded problem and woes, as she found a way to stop taking drugs.
Toyin Abraham Ajeyemi is now happily married to Mr Kolawole Ajeyemi, a fellow Nollywood actor, and they are blessed with two kids.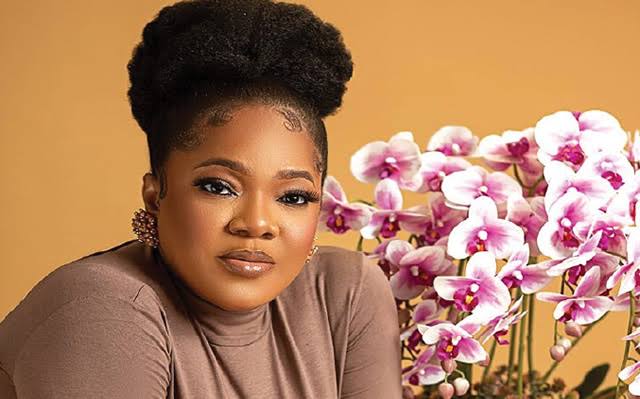 Toyin Abraham, who is an indigene of Edo state, started her movie career in 2003 when Bukky Wright discovered her in an audition in Ibadan.
She has since featured in Yoruba and Nollywood movies like, Alani Baba Labake, Ebimi ni, The Therapist, Day of Destiny, King of Thieves, The Stranger I Know, amongst others.