Mohbad's body has been exhumed today for investigation, but the talking point is the blood stains that was seen on the ground.
Nigerians are reacting to the video, as several questions are asked, and medical practitioners on social media have given different answers to these questions.
According to science, when a person dies the blood starts decomposing first then the internal organs.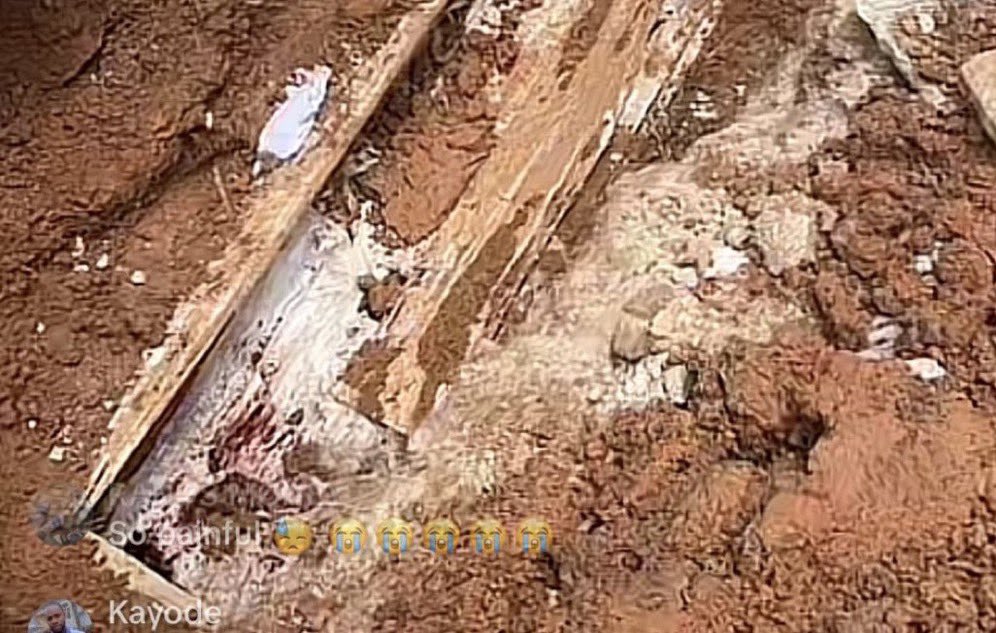 If fresh blood is still found after 8days, then it shows that the heart is still functioning, which means the person wasn't dead before buried.
Nigerians wait for the final result of the autopsy, and the investigation that is being carried out by the Police, in a bid to unravel the misery behind Mohbad's death.