Former World Championship Wrestling star, Hulk Hogan ties the knot for the third time, following his marriage to Sky Daily, in a ceremony in Florida.
Terry Bollea, popularly known as Hulk Hogan decided to do a secret wedding this time, as the couple agreed to keeping things on the low this time around.
Sky Daily, who is also a two-time divorce is a yoga instructor, and she met Hulk Hogan last year, during one of her sessions.
Hulk Hogan and Linda, his first wife parted ways in 2009, after a two-year legal battle, and she walked away with 30 percent of their total assets.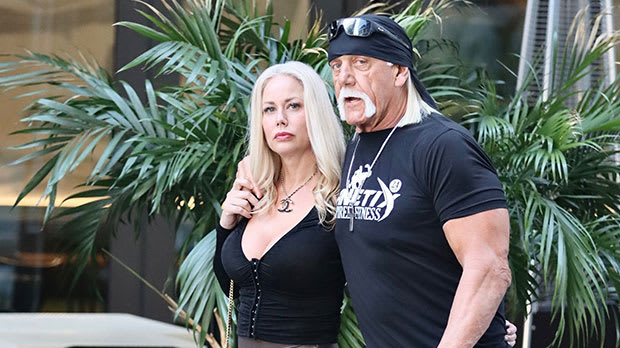 The veteran wrestler, got divorced to his second wife, Jennifer McDaniel in 2021, after their marriage lasted for 11 years.
45 year-old Sky has a nine-year-old girl, and boys aged 14 and 16, while Hogan has two children, Brooke, 35, and Nick, 32.