Former Manchester United Manager, Alex Ferguson has announced the death of his wife, Lady Catty, who passed on in the late hours of Friday, the 6th day of October.
Lady Cathy got married to Sir Alex in 1966, in Glasgow registry office, Scotland, close to where he was born in Govan.
His wife has been a pillar of support since he retired from football management, as she stood by her husband when he suffered from Dementia and Stroke.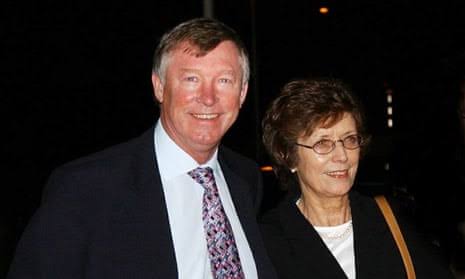 Whilst she was alive, Lady Catty spoke about how she met her husband, while they were both working at a typewriter factory in Hillington.
In thier 50 years of marriage, the pair had three sons: Mark and twins Darren and Jason, who also did well in thier careers.
She is survived by her husband, three sons, two sisters, 12 grandchildren and one great-grandchild.